We try to keep the uniform as neat and as simple as possible. We are always pleased that parents make such an effort to send their children to school looking so neat and tidy. Logo sweatshirts, P.E. t-shirts and book bags will need to be purchased from our uniform supplier as they have the school logo printed on, all other items can be purchased from the usual retail outlets.
(Some second hand logo'd uniform is available. Please email the school with your requirements.)
Please click on this link to be taken to our on-line uniform supplier School Trends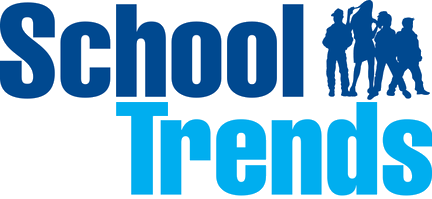 Winter Uniform
Navy Blue School Logo Sweatshirt or navy blue cardigan
Sky blue shirts/polo shirts
Boys – Grey trousers; grey, black or dark blue socks
Girls – Navy or grey trousers, grey skirt/tunic/shorts; grey, black, dark blue or white socks/tights
Shoes - black or dark blue (flat)
Summer Uniform
Boys – Grey shorts and as above
Girls – Blue gingham dress
Shoes or closed toe sandals - black or dark blue (flat)
Long hair should be tied back with plain hair ties.
P.E. and Games kit
Shorts (navy)
White School Logo T-shirts
Trainers (Velcro style for YrR, Yr1 & Yr2 children)
In winter navy tracksuit bottoms are advisable.
Other items that are available from our supplier
(All these items are optional)
School book bags (with School logo)
School embroidered polo shirt (with school logo)
Navy blue fleece (with school logo)
Navy PE shorts